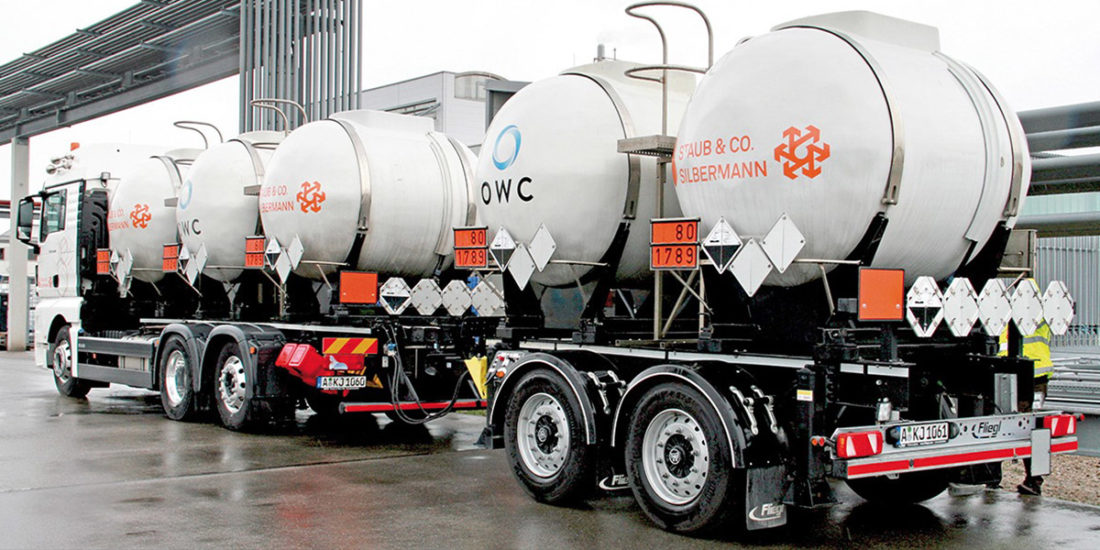 Omni Tanker Mini Tanks Win JEC Asia 2017 Innovation Award
Omni Tanker have won the JEC Asia 2017 Innovation Award, Transport Category, for their Carbon Mini Tank for highly-corrosive materials. This product was developed in conjunction with subsidiary company Omni Willig Carbon (OWC) GmbH and partner company Kurt Willig GmbH & Co. KG. This prestigious award was received by Daniel Rodgers (CEO, Omni Tanker) and Karlheinz Stern (Managing Director, OWC) at the JEC Asia Conference held in Seoul, Korea, in November 2017.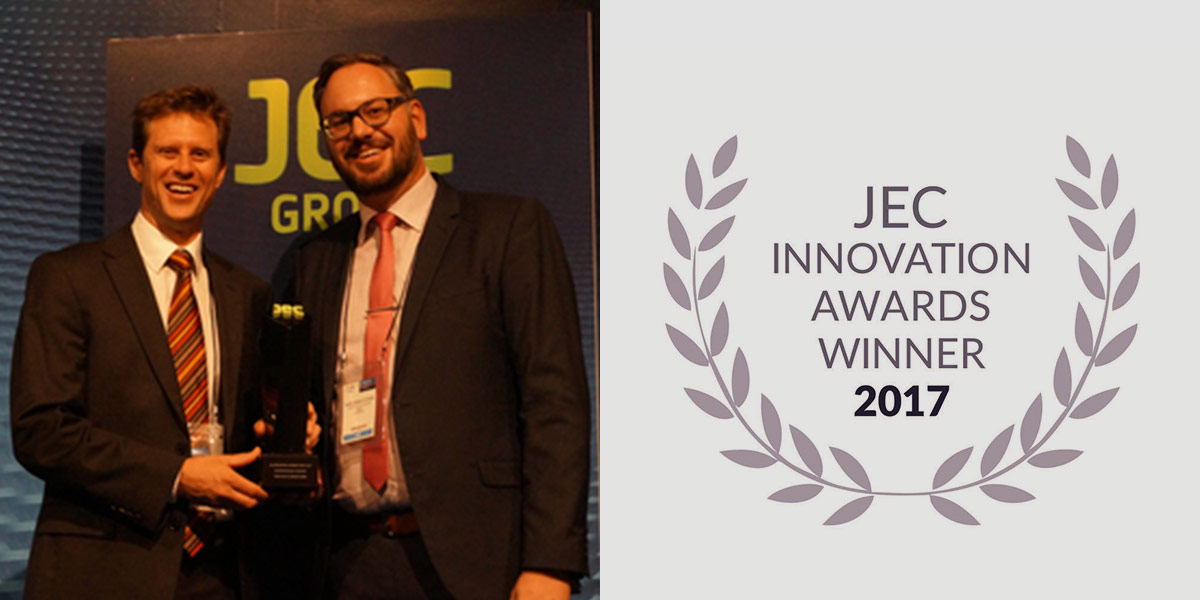 The Omni Tanker L4 Mini Tanks are composite vessels that combine lightweight qualities with very high chemical resistance, at an attractive selling price. The tanks are particularly light and strong, with a mass of approximately 30% less than market competitors. The benefits of a lightweight tank are numerous: fuel savings and reduced emissions associated with transport, and more importantly, an increased payload that can be shipped in a single transport run of a tanker. Due to the tanks being separate sealed units, one truck can transport numerous chemicals on a single transport run without returning to the depot for reloading.
FOR MORE INFORMATION ON THIS AWARD CLICK HERE